India Auto Show 2019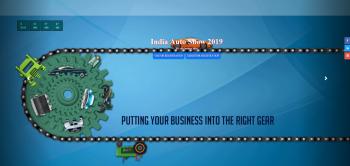 India Auto Show 2019 will be held at Bombay Exhibition Center, between 03 – 05 October, 2019.
India's International Exhibition on Complete Solutions from & for the Motor Vehicle Industry. IAS 2019 will be divided in four Unique Zones. First Zone featuring a huge gamut of exhilarating Cars, Bikes, Scooters, Buses, Trucks etc; Second Zone will have Auto Components, Testing & Validation Equipments; Third Zone showcases Auto Accessories and After Market Equipments; and the Fourth unique Zone will have Beautiful Vintage Cars.